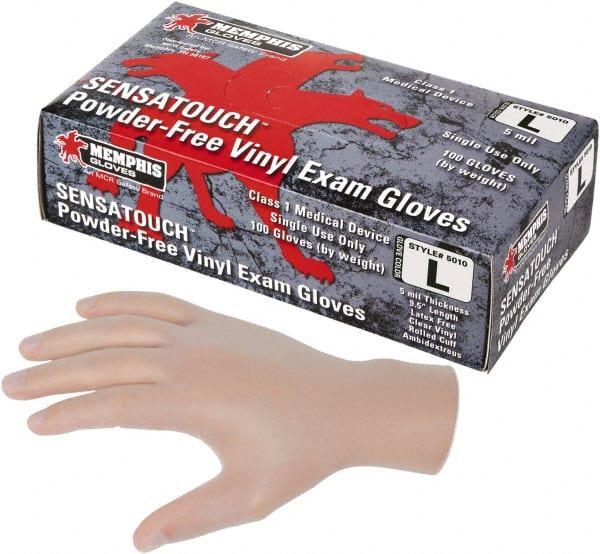 Vinyl Disp Medical Grade Pwd Free
MCR SAFETY part 5010XL
Product ID 065565010XL
$21.20*
*Final pricing and availability will be determined upon request for quote. Volume discounts and other price adjustments may apply.
Description
5 mil, powder free vinyl disposable gloves5 mil thickness9 inches in length
More details
These medical grade disposable vinyl gloves are well suited for many applications including exam gloves, basic household cleanup tasks, food processing or light industrial work.  Vinyl gloves are latex free and are an excellent alternative for individuals who experience allergic reactions to latex.  The 5010 is a premium quality powder free disposable vinyl glove that measures 5 mil in thickness and is 9 inches in length. It is a Medical Grade product and rated as a Class 1 Medical Device.  Looking for the best disposable vinyl gloves?  Look no further than MCR Safety!