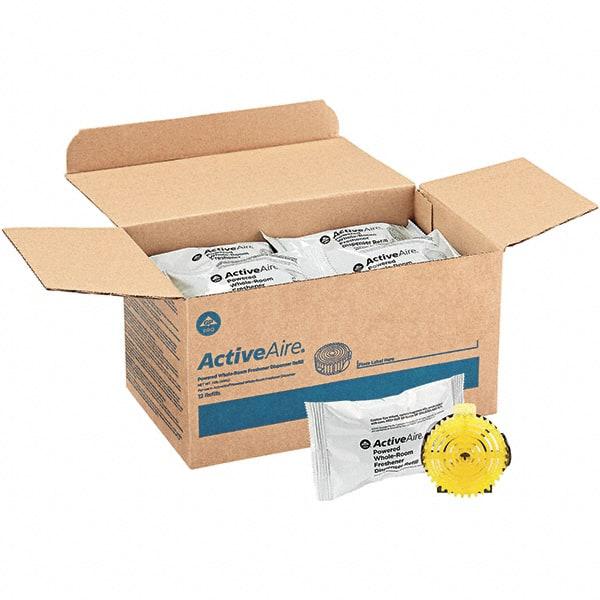 ActiveAire Powered Whole-Room Freshener Dispenser Refills
GEORGIA PACIFIC CORP. part 48281
Product ID 0431448281
$117.64*
*Final pricing and availability will be determined upon request for quote. Volume discounts and other price adjustments may apply.
Description
ActiveAire Powered Whole-Room Freshener Dispenser Refills - Sunscape - 30 Day - 12 / Carton - Odor Neutralizer
More details
Designed for Georgia Pacific ActiveAire Powered Whole-Room Freshener Dispensers, these air freshener refills help stop odors and enhance the restroom experience for all with its pleasantly scented, odor-neutralizing formula. Sustained release provides freshness for at least 30 days. Easy access allows easy maintenance. Sunscape Mango fragrance is a tropical, fruity fragrance that may help you leave the stress behind. Urinal screens (not included) are available in a matching scent so you can be confident your restrooms will provide a consistent and more welcoming experience. Air freshener refills are compliant for VOC content with applicable federal and state regulations. No liquids or sprays are used. Refills belong to Georgia-Pacific's Take Back Program for recycling.