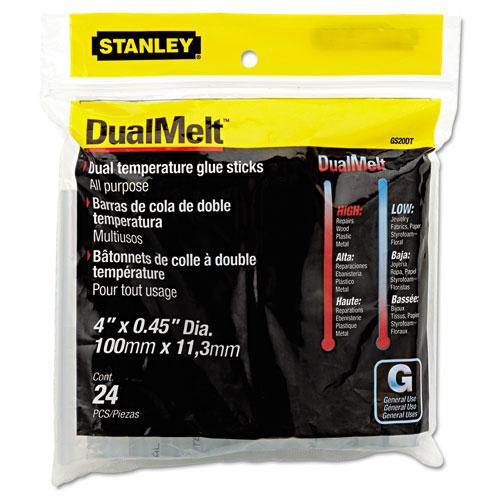 Stanley Dual Temperature Glue Sticks
BOSTITCH (STANLEY BOSTITCH) part GS20DT
Product ID 03563GS20DT
$32.87*
*Final pricing and availability will be determined upon request for quote. Volume discounts and other price adjustments may apply.
Description
Stanley Dual Temperature Glue Sticks - 11.20 oz - 24 / Pack - Clear
More details
Dual-temperature glue sticks are designed for use in hot-melt, low-temperature or dual-temperature glue guns. Versatile, multipurpose sticks can be used for various bonding projects from general purpose to heat-sensitive materials. Glue sticks can be used with the Stanley GR20 GlueShot glue gun and GR25-2 Dual Melt glue gun.