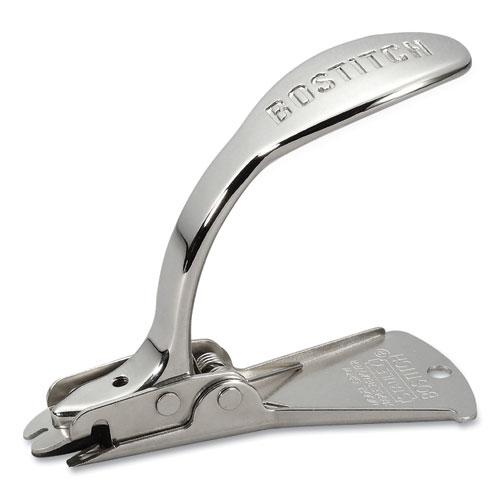 Bostitch Heavy Duty/Carton Staple Remover
BOSTITCH (STANLEY BOSTITCH) part G27W
Product ID 03563G27W
Call for availability*
*Final pricing and availability will be determined upon request for quote. Volume discounts and other price adjustments may apply.
Description
Bostitch Heavy Duty/Carton Staple Remover - Metal - Chrome - Staple Shield - 1 Each
More details
Heavy-duty staple remover offers an invaluable tool for classrooms, offices and crafters. All-metal, heavy-duty staple remover includes a wear-resistant, nickel-plated finish. Durable design features a staple shield to protect against staple kickbacks during removal.