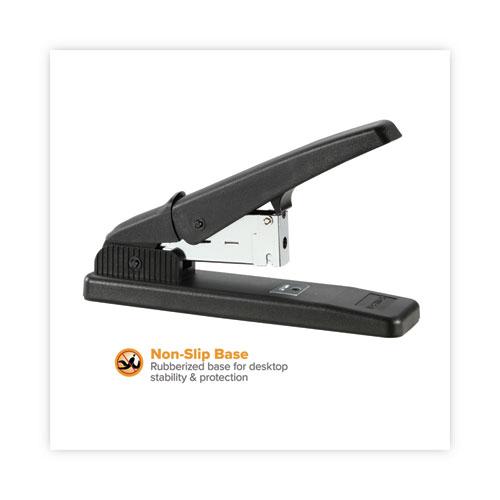 Bostitch 60 Sheet Heavy-duty Stapler
BOSTITCH (STANLEY BOSTITCH) part 03201
Product ID 0356303201
$80.38*
*Final pricing and availability will be determined upon request for quote. Volume discounts and other price adjustments may apply.
Description
Bostitch 60 Sheet Heavy-duty Stapler - 60 of 20lb Paper Sheets Capacity - 1/4" , 3/8" Staple Size - Black
More details
Compact stapler delivers heavy-duty stapling in a space-saving design. No-Jam technology prevents staple jams during projects. Nonskid base provides desktop protection and stability during stapling. Perfect for work, the home office or school, stapler fastens from 2 to 60 sheet capacity and uses Bostitch SB35 Heavy-duty staple sizes: 1/4" (2 to 25 sheets) and 3/8" (25 to 60 sheets).