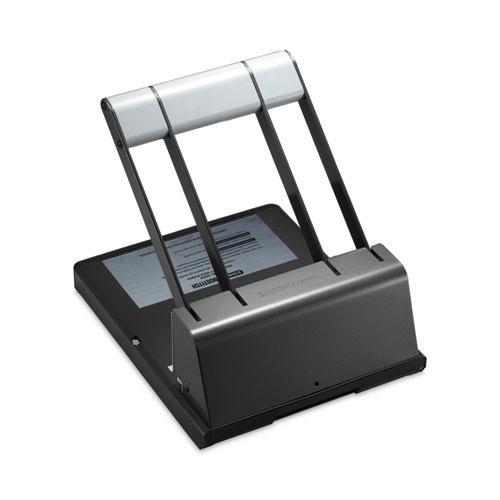 Bostitch Antimicrobial Adjustable Hole Punch
BOSTITCH (STANLEY BOSTITCH) part 03200
Product ID 0356303200
$271.75*
*Final pricing and availability will be determined upon request for quote. Volume discounts and other price adjustments may apply.
Description
Bostitch Antimicrobial Adjustable Hole Punch - 3 Punch Head(s) - 160 Sheet of 20lb Paper - 9/32" Punch Size - Round Shape - 15" x 6" - Black, Silver
More details
Heavy-duty adjustable punch features extreme punching without the extreme effort. High-leverage handle requires less force to send the precision, hollow steel punch heads through 160 sheets of paper for 9/32" holes. Punch adjusts easily from a two-hole to three-hole configuration and handles different document sizes with an adjustable paper guide. All-metal construction delivers superior performance and remarkable durability. Antimicrobial protected punch includes an easy-to-clean chip tray that catches chip waste for a neater work environment. Handle locks down for easy storage.