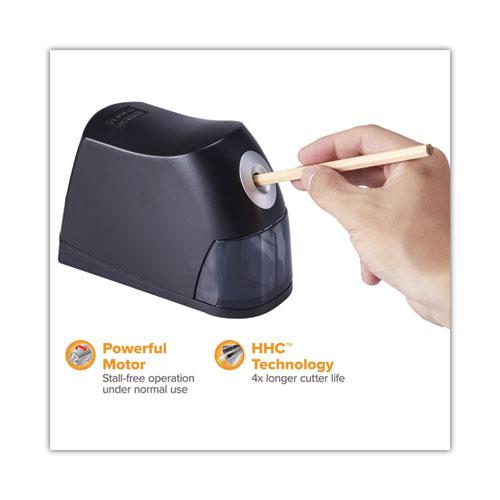 Bostitch Electric Pencil Sharpener
BOSTITCH (STANLEY BOSTITCH) part 02695
Product ID 0356302695
Call for availability*
*Final pricing and availability will be determined upon request for quote. Volume discounts and other price adjustments may apply.
Description
Bostitch Electric Pencil Sharpener - Desktop - 1 Hole(s) - 4.8" Height x 3.3" Width - Black - 1 Each
More details
Electric pencil sharpener features HHC technology to deliver a cutter life four times longer than standard cutters while the powerful motor operates stall-free under normal use. Tip Saver Technology extends pencil life by preventing oversharpening. Safety switch prevents operation when the easy-to-clean shavings tray is removed.